BOOST NITRIC OXIDE - the Miracle Molecule
NITRIC OXIDE Truly is the "Miracle Molecule"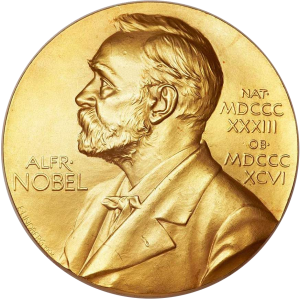 Our Products are Based on Nobel Prize Winning Science
Three scientists were awarded the Nobel Prize in Medicine in 1998 for their contributions to the science of Nitric Oxide and its cardiovascular health advantages. Based on their research, Cardio and Heart Wellness' Nitric Oxide powder supplements are developed to significantly boost your heart and circulatory health.
NITRIC OXIDE'S PROVEN BENEFITS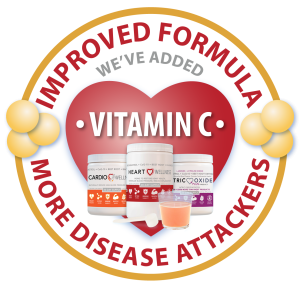 When your body produces plenty of Nitric Oxide - the Miracle Molecule - it performs many incredible benefits for your health including:
Testimonial
I received this testimonial today from one of our distributors. What is most interesting is this testimonial is after just 1 month of taking our formula of Heart Wellness. We receive testimonials often, and this one was particularly unique. – Bob Weeks
Brad was skeptical at first, but started taking it because he trusts me. 
by Dr. Charles Horton, PhD
Hi Doc,
Here's my one month report on taking Heart Wellness
My Peripheral Neuropathy of my left foot is almost gone; 30 days ago I couldn't walk on my heal without discomfort. I am know walking like a normal human being. It almost feels the same as my right foot.
I used to have trouble getting to sleep because of "restless leg syndrome"; I no longer suffer from that.
I don't get hives any longer.
My writing suffered because my left hand shook in certain positions. My writing is almost normal. 
You indicated my energy level would increase; jokingly my daughter asked if I was on speed. I FEEL FANTASTIC!
Thanks.
Brad from MA
NITRIC OXIDE Plus - DISCOVER NEW VITALITY
The more Nitric Oxide your body produces, the younger you feel and perform! With 28 plus years of study by Dr. Rainer Boger, M.D. (world renowned researcher and professor of medicine at the University of Hamburg) as well as the research of other major universities, Nitric Oxide Plus is the most powerful and most researched Nitric Oxide producer on the market today.

800% - 1200% MORE EFFECTIVE THAN MOST PRODUCTS
When your body produces plenty of Nitric Oxide - the "Miracle Molecule" - it performs many incredible benefits for your health. . .
L-ARGININE + L-CITRULLINE SCIENCE
One of the most essential molecules in the body, Nitric Oxide is required for normal blood circulation.
Due to the aging process, the body's Nitric Oxide synthesis decreases, and a lack of Nitric Oxide can lead to a variety of cardiovascular illnesses.
Our Nitric Oxide Plus formulation is important since the ratio of Arginine to Citrulline is the key to long-term Nitric Oxide production.
Ingredients Include: L-Arginine, L-Citrulline, Beet Juice Powder, Hawthorn Berry Extract, Cranberry Juice Powder, CoQ-10, Resveratrol, and Vitamin C are among the ingredients in our product.
These substances, when combined in the proper ratios, work together to boost absorption and effectiveness, resulting in what we consider to be the best natural heart health supplement available. Nitric Oxide – the Miracle Molecule!

We love comments, questions and suggestions from our customers and potential customers. Please feel free to email us or use this secure contact form to get in touch!
You can also use this form to subscribe to our Email List:
Blue Mountain, LLC
PO Box 447
Draper, UT 84020
You are also welcome to call us for discussion, questions, or information at (800) 667-6413